The B&B Val Martello, located in the municipality of Villamagna, whose historic center of medieval origin is situated on top of a hill (266 m / asl) where you can see the mountains of the Apennines of the Maiella and Gran Sasso of Italy, and the Adriatic Sea.
Made of a former farmhouse, the Bed and Breakfast Val Martello is surrounded by a large yard, a barn, a stable and a wood stove, renovated in keeping with the environment. Nestled in the countryside of Chieti hills, among the vineyards and olive trees, away from population centers is ideal for those wishing to discover the tranquility and peace of the countryside and live moments in the simplicity of nature.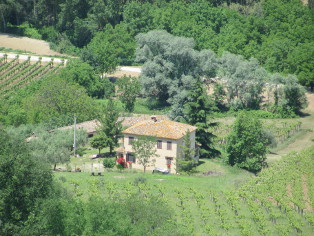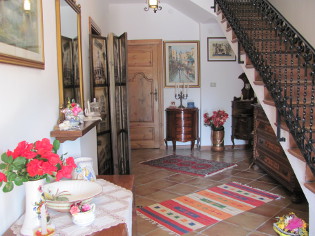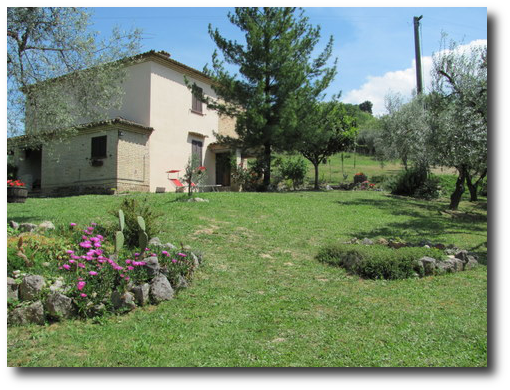 In 10 minutes, with a path around the plain, you reach the sea (Foro di Ortona), whose beach, consisting primarily of the beach still in its natural state (almost 5km), invites you to take a pleasant walk up to the rocks of the coast Ortona. In addition, you get 10 minutes in the historic town of Chieti, whose origin dates back more than two thousand years ago, and where there are archaeological finds from Roman times, churches of artistic value and various museums that are worth a visit.
In 20 minutes you can reach the city of Pescara and its airport. At the same time you can immerse yourself in the Maiella National Park has an extensive network of trails about 500 km long, many of which are passable by all. In the park there are the Museum naturalistic archaeological and winter ski resorts are active. In the same way you can reach the beautiful old towns rich in art, religious events and fine crafts as, to name a few, Guardiagrele, Bucchianico, Ortona, Rapino ...